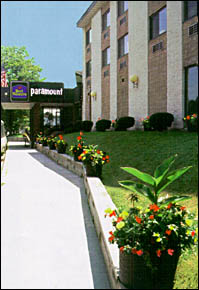 During December 1999, Scott started helping at the Paramount Hotel on Steve Weiss' activities staff. He helped Steve host two New Year's weekends and performed in the Night Club. In January, Linda started working full-time at the hotel on activities with Steve. Scott would sing in the Night Club on weekends and vacations when he came home from school.
In May 2000 after Scott's finals, he started working full-time at the Paramount as well, with a variety of jobs: front desk, activities, and entertainment. Scott loved working at the hotel all summer - he met some great new people, and had a great time, and even had the opportunity to speak a lot of Yiddish. Scott enjoyed emceeing shows, calling BINGO, and kibbitzing with the people.
Unfortunately, the Paramount suffered a devastating fire after Succos which started in the kitchen and destroyed the main building in the middle of the night. Luckily, none of the 300 people in the hotel were hurt and only a handful of rooms were affected. The Paramount is currently rebuilding and hopes to open again very soon!
[Paramount Hotel's Website]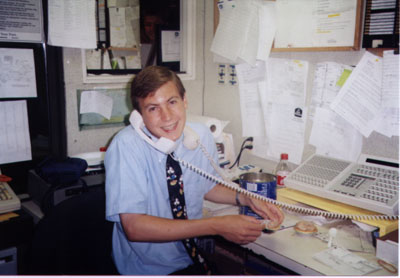 Scott answering two phones while eating desserts at the Front Desk.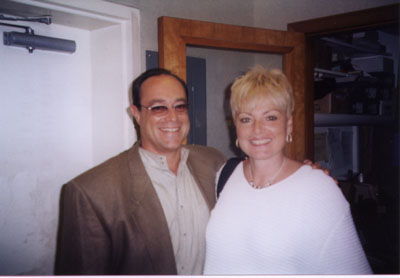 Neil and Bella in the office.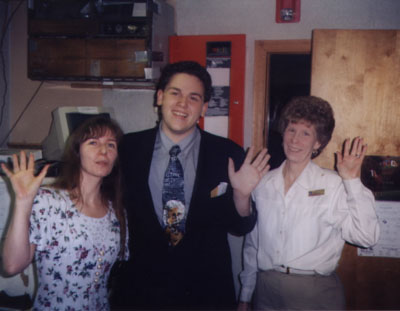 Monika, Andrew, and Cindy at the Front Desk.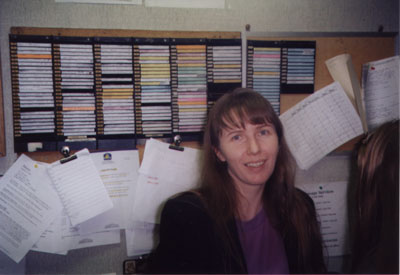 Monika at the Front Desk.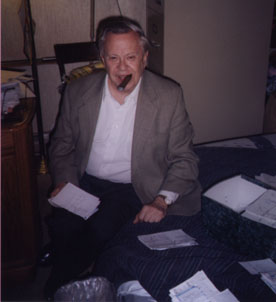 Freddie smoking a cigar on his bed.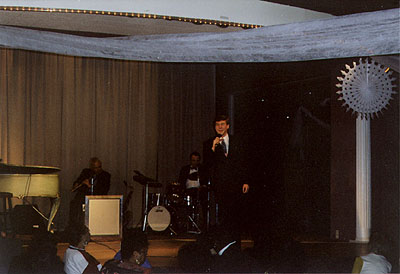 Scott sings New Year's Eve in the Night Club.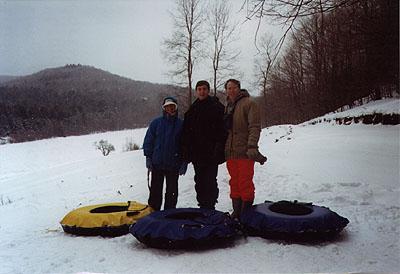 Linda, Scott, and Allen go snow tubing on the Paramount Ski Hill.


Steve Weiss... Mr. Plonsker himself.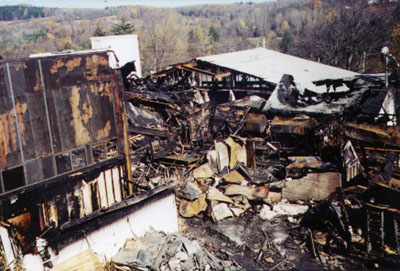 The October 2000 fire which destroyed the Main Building.